I installed D2R via battle(.)net app in my existing world of warcraft prefix. When I try to run it, it shows "Failed to initialize graphics device." error.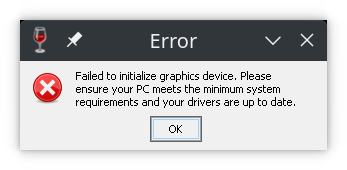 Since launch, I have tried various wine, DXVK and Mesa versions, all with same results.
Brief system info
GPU: Radeon VII with opensource Mesa 21.2.5 drivers
OS: Debian testing with 5.14.0 kernel
runner versions
wine: lutris-6.21-x86_64
DXVK: v1.9.2L-3e64e1b
VKD3D: v2.5L-db89d40
To catch logs from game (as lutris shows only output from launcher) I created shell script with copied environment from launched D2R (I cannot paste link here due to limit of 2 links).
Log output (WINEDEBUG=+d3d): Ubuntu Pastebin
JSON with system info: Ubuntu Pastebin
Thanks for any help with this.
Mixi