Hello forum. I am new here, and hope I did the right things for writing here. Followed the instructions on Please read before asking for help as good, as I could.
Tried several times to install Age of kings. Installation fails with 100%.
Infos about my system and error/ debugging messages etc. I load up to Ubuntu Pastebin
When game installation is full (100%) a window pops up, that there is a critical issue and the program will close. I made a screenshot of this.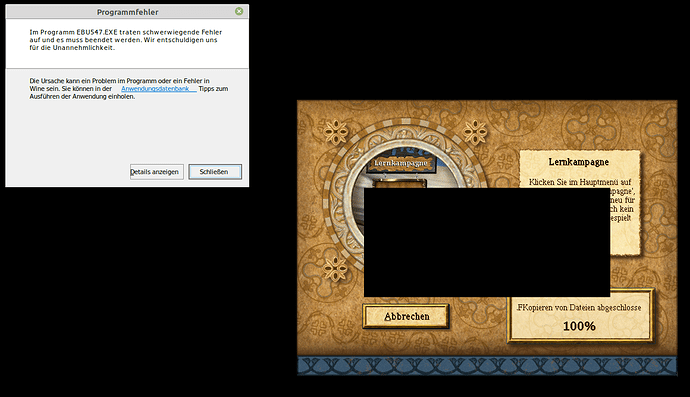 Nothing happens, till i click close.
Thanks for help.