Hi
At some point the last month something broke World of Warcraft in Lutris. I am not sure if it was an update of wow or Lutris. Either way i have tried so much stuff that i am not sure what was default anymore to get it working.
Issue:
When i am trying to launch World of Warcraft through the new Battle.net launcher, through Lutris nothing happens. Then after aprox 10 seconds of waiting, i get an error message and error report interface.
Error message: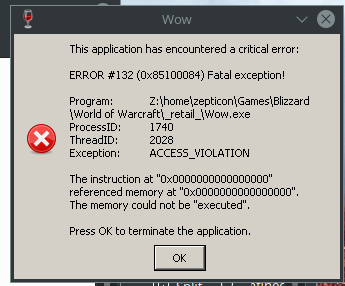 After trying everything me and my brother could think of, i tried just launching it directly through wine, and it works just perfect there, and it also works perfect from Windows. It is and has always been on a NTFS partition.