Hello,
I am a new Linux user so forgive me for my wild ignorance. I'm assuming I am missing something basic. I've been trying to install a non-steam game through lutris. When I go to edit the wine configuration,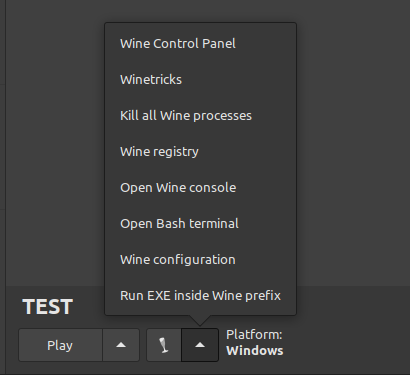 nothing happens. When I ran it through the terminal like the sticky requested I get the following error.
Its obviously an issue with the way wine is installed, the way lutris is accessing it or the version of wine I have. I've gone and uninstalled wine and re-installed the latest version from the website but I'm not sure what else I can do, or if I'm missing something basic that's Linux specific.
https://paste.ubuntu.com/p/jgt29KK5sw/
Thanks!