This installer for Overwatch works flawlessly (so far) on my AMD machine without the graphics card. I just wanted to shout out to whoever did it, you did a wonderful job. Thank you.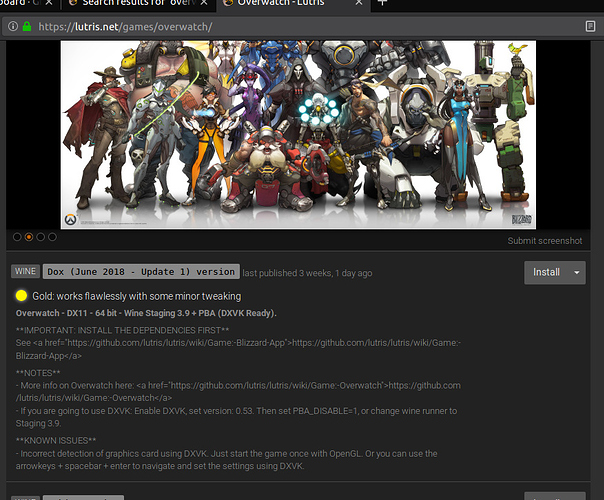 I will be testing with the graphics card (GTX 1060) as soon as I can, and I want to upgrade to ubuntu 18.04 soon, too. Will provide feedback on those updates here when I have them.
I'm currently on Ubuntu 16.04, AMD - A8-7600 3.1GHz Quad-Core Processor and Gigabyte - GA-F2A68HM-H Micro ATX FM2+ Motherboard, for reference.