I know this isn't something specific to lutris, but I was curious if anyone knew how to play Steam purchased DOSBox wrapped games in Linux. I've got these physical games, but I've only realized now out of the years I've owened them that they're only demos: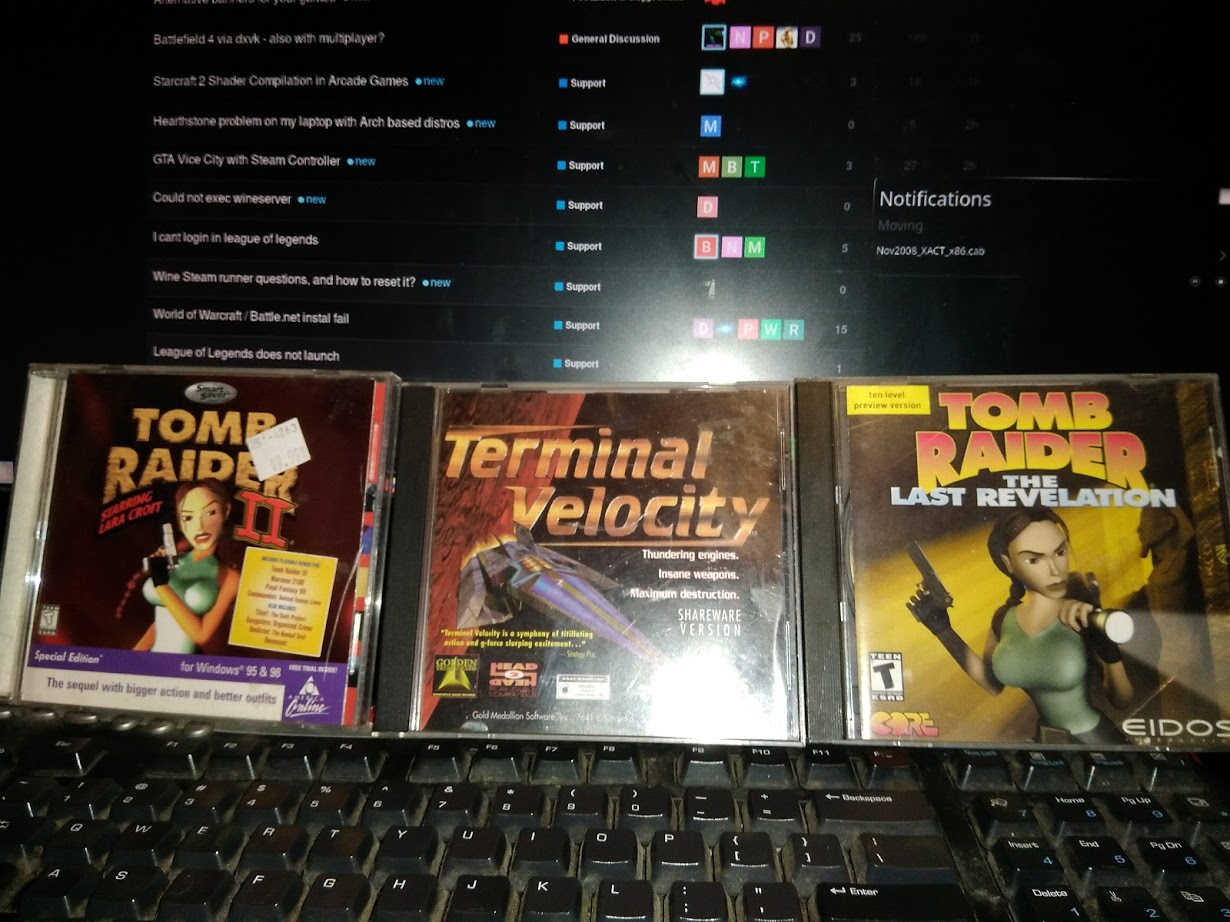 I do own the Tomb Raider games on Steam, but they don't load in SteamWine. The DOSBox prompt opens for a quick few seconds, then crashes.
Is there a way to use the native DOSBox to play the games purchased on Steam?