I have Paradise Killer on Steam. When I "install" it through Lutris, on the Steam page, it shows the banner correctly. But when I click back on the "Games" page, the banner is blank.
I haven't seen this on any other games before and tried uninstalling and reinstalling the game w/i Lutris (not actually deleting the game). Note the game does not have a "custom" banner (and I can click the "remove custom banner" button with no change).
See attached screenshots. This is on Lutris 0.5.8.3 on Pop! OS and Gnome 3.36.8.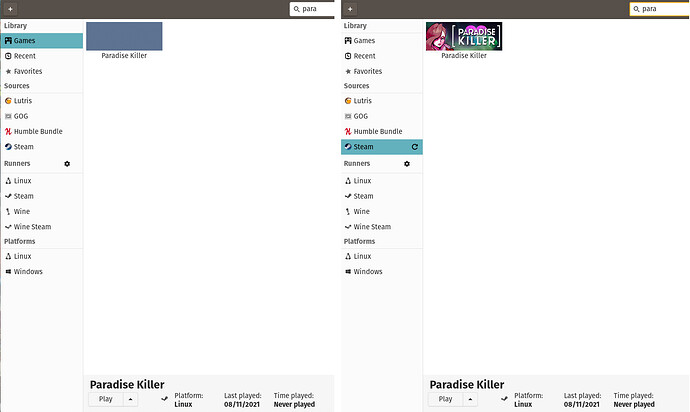 (Games Page on the left and Steam Page on the right)
Any help would be appreciated…
Thanks,
Paul