DISTRIB_ID=ManjaroLinux
DISTRIB_RELEASE=18.1.4
DISTRIB_CODENAME=Juhraya
DISTRIB_DESCRIPTION="Manjaro Linux"
Latest Lutris from the Manjaro Repositories.
I used the install version that does not use Vulkan.
I am stuck on "Updating". See the provided image.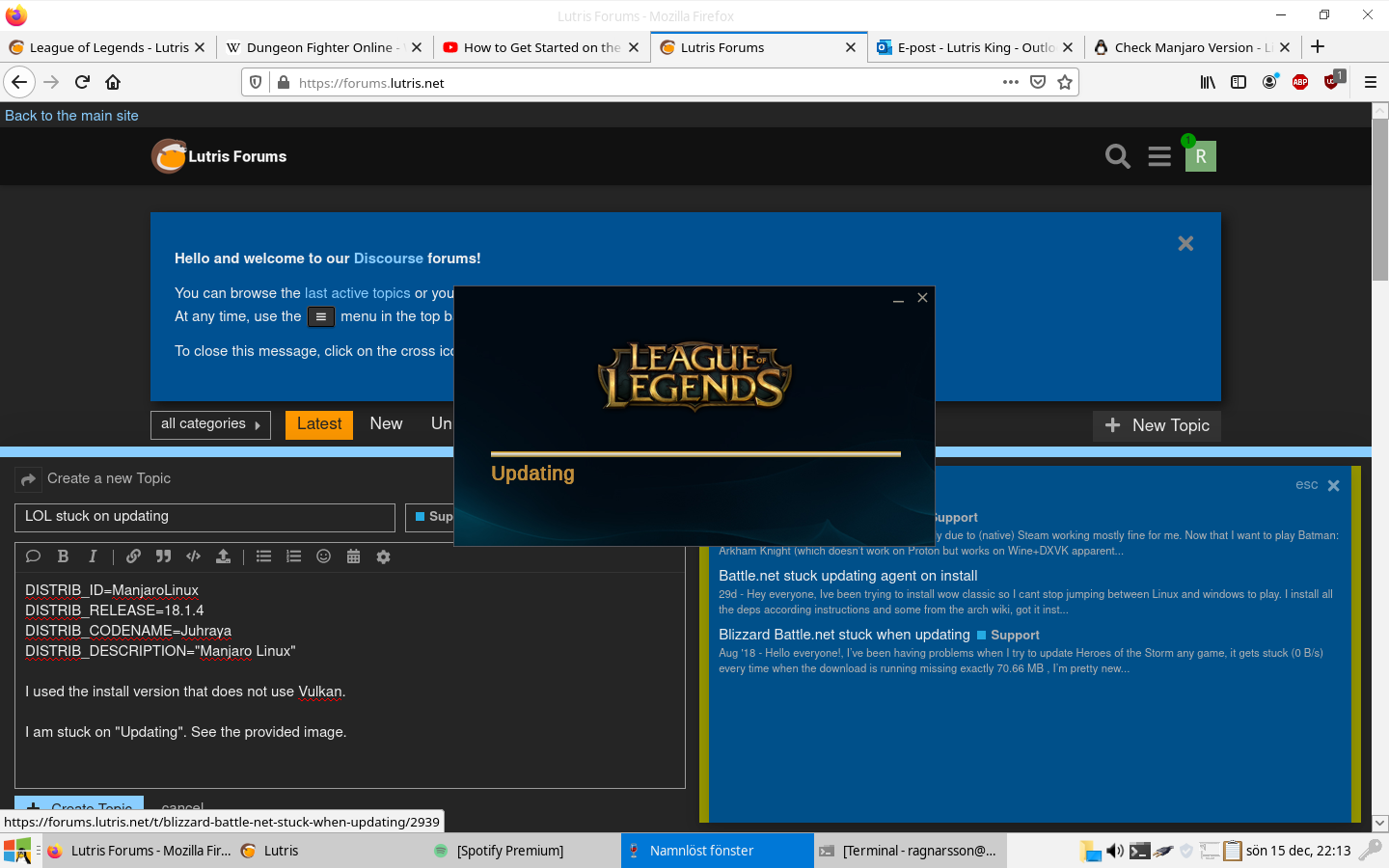 How do I proceed from here? Are there any logs I can check to see what is happening? My own theory is that it simply cannot connect somehow.
EDIT: it's been like this for well a hour now. If it's common then worth mentioning is that my max download speed is around 2-3MB/Second in normal cases.