Hello.
I am having problems logging into the Lutris client. I have it up to date and I can log into the web site just fine. I am getting a "Login failed" dialogue when attempting to login.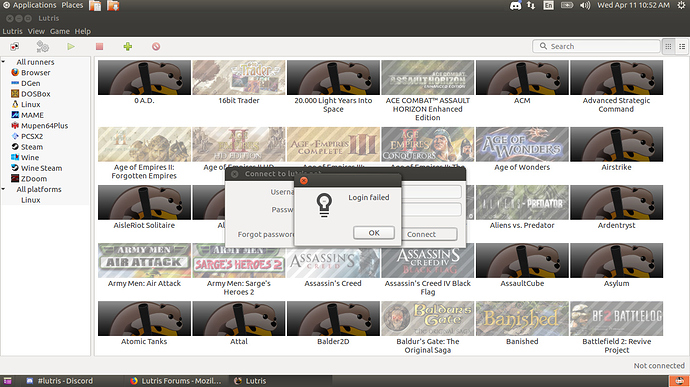 OS: Ubuntu 16.04 LTS
Memory: 7.7 GiB
Processor: Intel® Core™ i3-2370M CPU @ 2.440GHz × 4 (Hyperthreaded)
OS Type: 64-bit
I have hit a wall in my search for answers
. Please help.