I have been now trying to download league of legends several times with Lutris… This really gets me frustrated.
It always gets stuck in the second patch (about 33%-50%)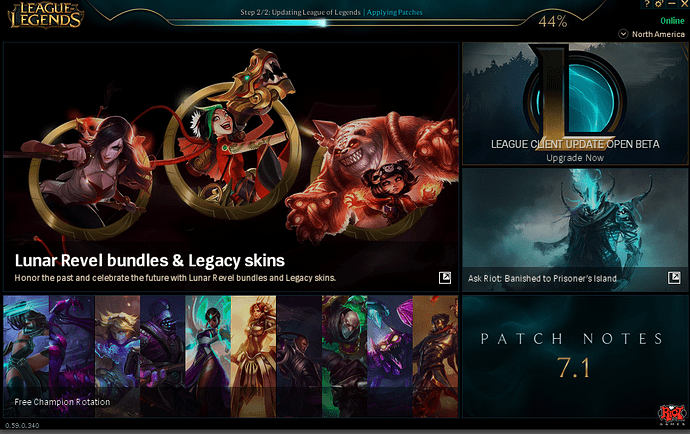 Anyone could help me solve this problem? Also if i try to get some logs (in the client) it won't let me.