Hello!
So, as the title says: I can't login to LoL due to authentication connection error. I'm currently on elementary os 5.1.7
If specs are also needed:
CPU: ryzen 5 3600
GPU: amd rx 480
MB: msi b450 pro carbon ac
32 gb ram @3200mhz
Screenshot: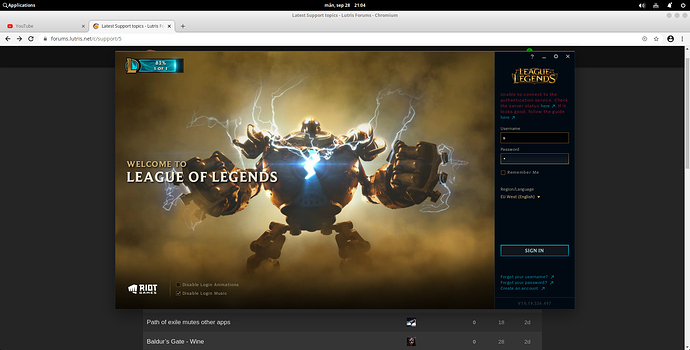 Edit: this is now solved.
Solution: Install "Standart version" under unpublished installers.