Hi!
How do it do command line arguments?
Like, for instance, enabling console in the game, or some games have special arguments for patches to work (like VTMB's -game Unofficial_patch) etc.
I tried putting it in the game options, into "Arguments" (below the executable line), but it's not working.
Like this: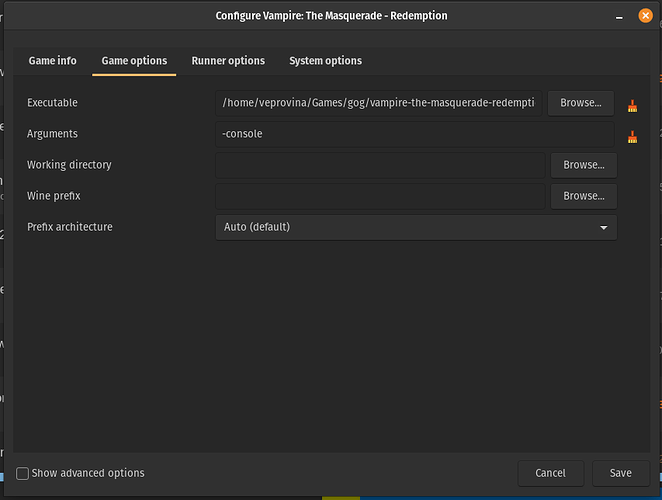 Thanks for reading!