hello to all.
The problem is this, when I try to start a game in the league of legends, this ad simply appears.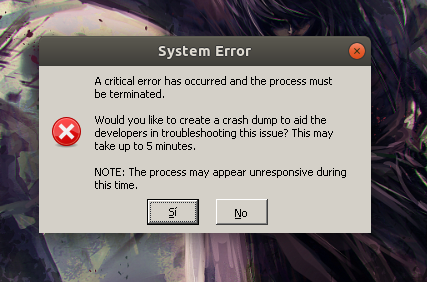 and from there he does not let me do anything else.
Thanks for your time and collaboration.
PD in case the image does not show the ad says the following:
A critical error has ocurred and the process must terminated.
Would you like to create a crash dump to aid the developers in troubleshooting this issue? This may take up to 5 minutes.
NOTE: The process may appear unresponsive during time.