Hallo,
Today I was submitting a game that is not in Lutris DB but it was not permitted because a game with the same "Title" is already present: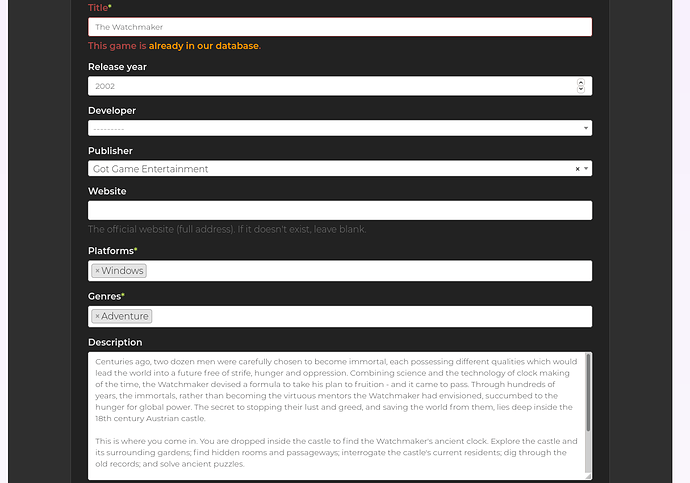 As you can see by the "Year" and by the "Publisher" it is surely not this other game: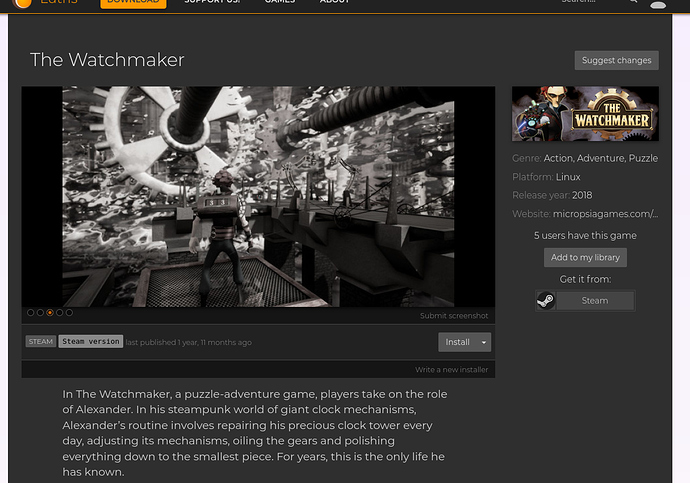 How do Lutris DB works?
Didn't you considered the eventuality of different games with the same title?
Is it possible now to modify this behaviour?
Leonardo