Hey guys,
I was just wondering if there was any place I could find a way to install Wargame: Red Dragon on Epic Games Launcher (which is this week's free game on Epic).
I checked Lutris to see if I could download this game but there are only options for Steam or Steam Windows (Wine)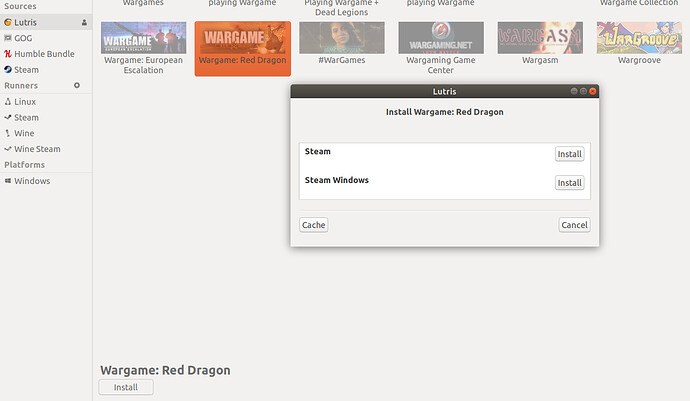 I was wondering how I should go about downloading this game specifically from Epic.
In the screenshot below, I am able to download and run Rocket League right from Epic Games Launcher (which is run in Wine).
But when I tried downloading and running Wargame: Red Dragon there were some errors.
If Rocket League was able to work, then theoretically other games should be able to work too right? I didn't install Rocket League through Lutris but through EGL so Wargame: Red Dragon should be able to work through this route too right?
What do you guys think I should do?
Thanks.