Since Blizzard changed WoW so that it can only be played in DirectX 11 and not anymore with DirectX 9 (command line option "-d3d9" not working anymore, also changing World of Warcraft/WTF/Config.wtf gxAPI "d3d9" doesn't work) I can't get WoW graphics to work anymore. I used the default wine pba-fireat-3.11-x86_64 and also tried several other versions, no one did work properly. With default configuration it flickers heavyly and looks like this (I censored the names):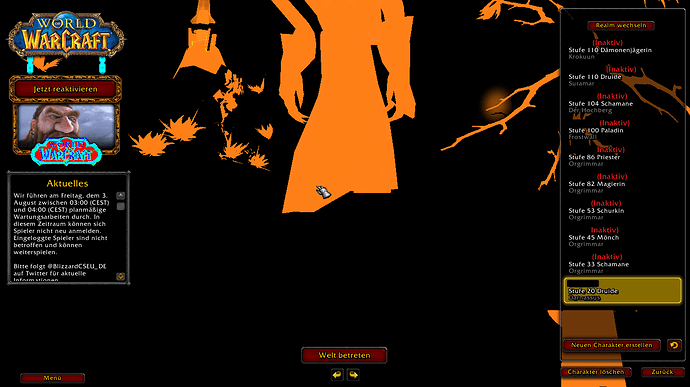 I also can't try vulkan because my gpu doesn't support it. Starcraft II and Heroes of the Strom work normally.
I just wanted to let you know that this problem exists, I also don't expect a solution to this, and it doesn't harm me, since my wow account is deactivated. I will still try out any of your suggestions tough.