Hi everyone !
First time asking for help, i'm new here.
So i'm playing lol since several months now but recently something went wrong and i don't know what.
that's my log file :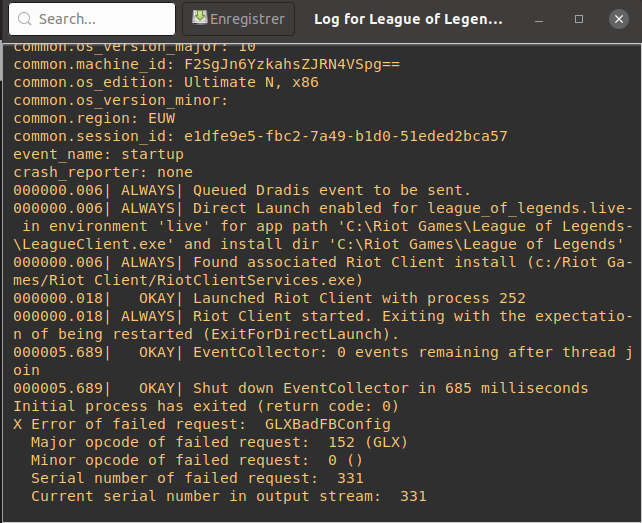 Everything is right until " X error of failed request : …"
I've tried :
export MESA_GLSL_VERSION_OVERRIDE=460
export MESA_GL_VERSION_OVERRIDE=4.6
Also tried to update wine ( 5.0 to 6.0)
I'm also playing on battle.net and everything is okay.
I have read this : https://www.reddit.com/r/linux_gaming/comments/mfw36e/x_error_of_failed_request_glxbadfbconfig_after/
Thanks for your help !