Several months ago, I swapped my default install for games to a new hard drive. For a little while, all was going well until the error in the title popped up when attempting to install GOG games directly linked to my instance of Lutris. Manually installing them sometimes works, but the error persists despite my efforts to figure out the cause of it.
When attempting to install a game, Lutris will draw from GOG and attempt to install the required files. At the end of the installation when it is supposed to successfully install, this error pops up.
I have looked high and low for the reasons of this error, but the search for why have shown no appreciable results.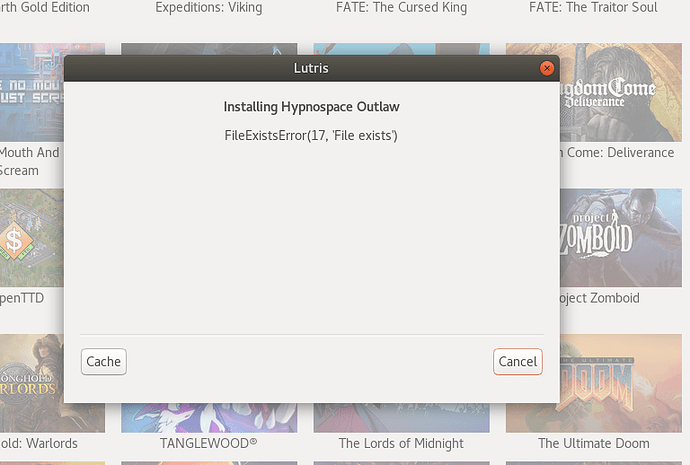 This appears to be a relatively simple error, hence a log file has not been initially been provided. Upon request, one will be made and submitted as appropriate.
IF anyone has any info on how to solve this, it would be much appreciated.