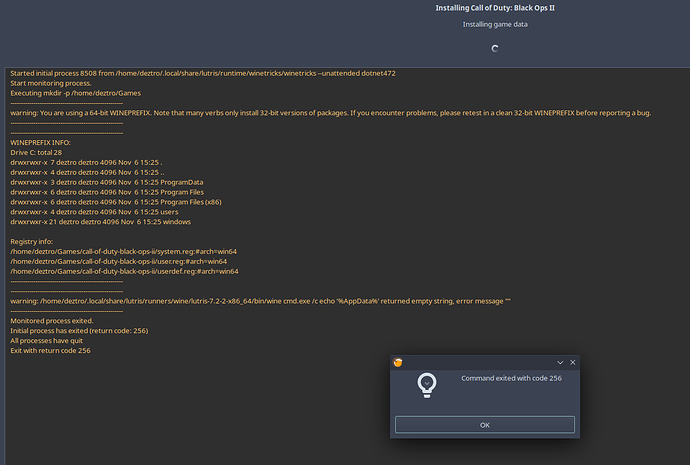 This is the script:
Call of Duty: Black Ops II - Lutris
specs:
OS: Pop!_OS 22.04 LTS x86_64
Kernel: 6.0.3-76060003-generic
DE: Plasma 5.24.6
WM: KWin
CPU: Intel i5-7400 (4) @ 3.500GHz
GPU: AMD ATI Radeon RX 470/480/570/570X/580/580X/590
Memory: 16GB
For anyone not aware, plutonium is a custom client for cod bo2. The logs from the instalation are in the image uploaded. Please help me, ive been trying to get this working for some time and im getting frustrated. Thanks in advance!