Hi, I'm already using the forum because I've been having a headache for several hours and I can't find a solution to this problem.
I'm currently trying to install Diablo II with the scripts. But the installation client is frozen.
"Per to per networking is Disabled."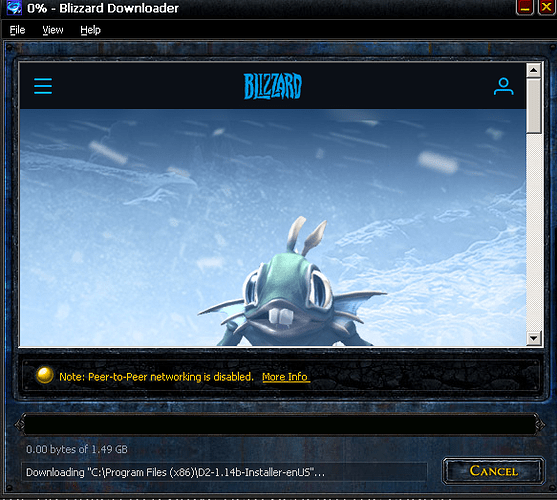 If you need to add more information there is no problem, I don't know what else needs to be added.
I'm working on this.
Debian 10 buster
Desktop: Xfce4
Kernel: 5.5
CPU: Pentium g2030
GPU: INTEL
Ram: 4gb
If there is a solution to this please ! I have already tried everything.
Thank you, folks, right away.