Hello. I cannot start Diablo 3 from Lutis 0.5.8 if Battle.Net is set to 64 bit. If I set it to 32 bit it woks well.
My system is Debian 10 (Buster).
I have tried with Fedora 33, in that system it works well both 64bit and 32bit mode.
I have Intel graphics card (Skylake GT2: Intel HD 520), Vulkan, Mesa drivers installed (both 64 bit and i386). I also tried to use backported drivers from Debian 11 (Bullseye) but no luck.
Unfortunately there isn't too much information from debug screen.
Here is the screenshot: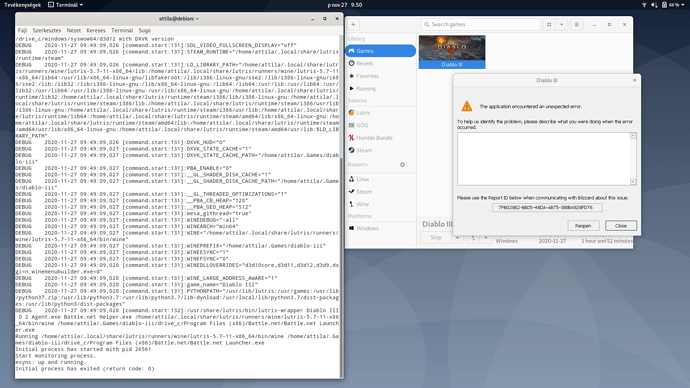 I really wonder what can be missing. Thank you for your support.