Okay, I installed a GOG game (Grim Dawn). There is a 3rd party mod tool (GrimInternals) that I would be like to be able to launch as well from time-to-time for testing purposes (it launches Grim Dawn with it's various modifications enacted). This tool gets installed in Grim Dawns default installation directory.
Over on the Proton Github for the game I found a way to be able to create a script to make it launchable thru my Steam version of the game.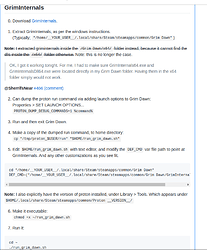 Is there anyway at all I can replicate this for my GOG version of the game thru Lutris? I feel that there must be a way. I know I can go into the options for the runner and change the .exe it points at but that's not what I'm going for. I'd rather have a separate file I can launch it from.
Thank you.