hello. I'm trying to play warframe with lutris and have some problems.
initially the game seems run ok, but when i click to play and the screen charge the game beginning, the game is crashed all times, and never got to start.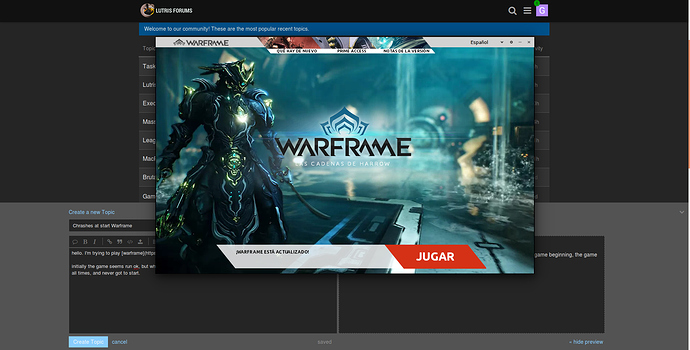 I did a strace to see if this helps to identify the problem… any help?