I am aware of the previous problem caused by Riots anti-cheating change and the problems it caused. But supposedly Wine 3.12 version solved this problem accordingly with the LoL page on Lutris:

However, I uninstalled LoL from my PC, uninstalled Lutris, uninstalled previous Wine, and Winetricks Versions, and installed the newer versions from Wine 3.12 and Winetricks:
I used the Dev branch because it is the only one with the 3.12 version.
Wine
Winetricks
I also installed the newer version of Lutris and Installed LoL directx9 version like it was the first time all clear like new; the client works perfectly as always but after the character selection, when it is supposed to go to the game the following problem happens.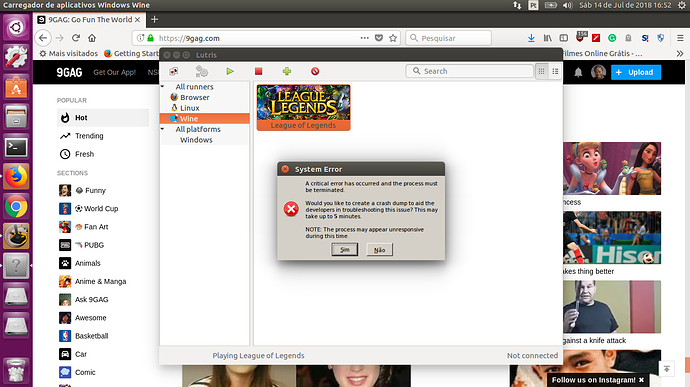 I do not know what to do anymore can you help me?