When I create a new game on Lutris website and have to upload a logo image everything is fine and i can crop the image to fit.
But the image turn black after pressed submit button and remains black.
I have tried with different image formats jpeg and png.
Also switch between browser Firefox and Chromium.
Missing images in Lutris user contributions web site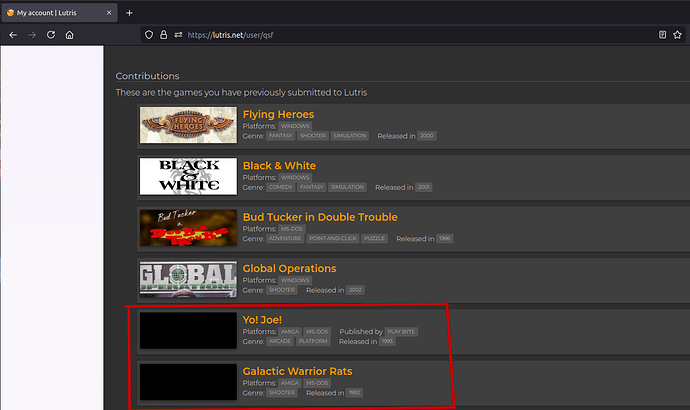 I think the problem can also be see in the Discord channel "installer_submissions".

Are there any who have these problems or know the causes them?