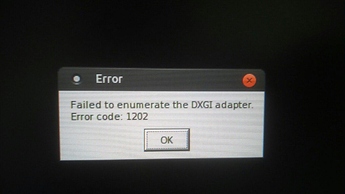 I always get this error message since the last system update. Does anyone know what you can do?
I've also played a little on the emulator settings, without success.
For your information:
I use:
Ubuntu 18.04.02 LTS (Bionic Beaver) 64-bit

Kernel Linux 4.18.0-22-generic x86_64

MATE 1.20.1

Anno 1800 install via U-play (ran well until the last kernel update)
If there are further questions, pls ask.
Cheers and thx for help.