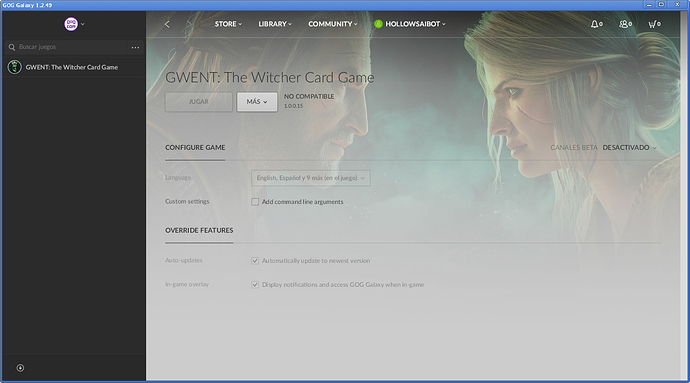 With the Lutris "script" for install Gwent I can't download the game. As we can see in the picutre, an error about Not Compatible is shown.
With the snap GOG_GALAXY it does (but crashes in others parts: directx11, one .exe, etc.).
After close the window of gog_g the runner search one file, but the game files doesn't exists.
Please, can you fix it?.